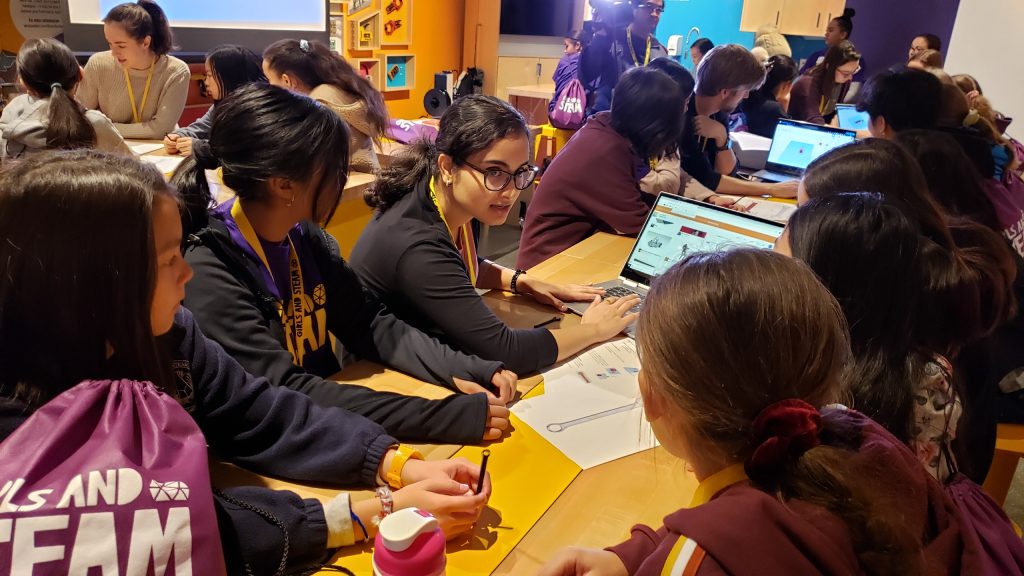 The Girls and STEAM event inspires girls ages 11–13 to discover and pursue their interests in STEAM (science, technology, engineering, art and design, and mathematics) while learning from professional female mentors (and their male allies) who work in STEAM careers.
Student volunteers with a background in 3D design and 3D printing aid in facilitating a 45 minute workshop. Volunteer responsibilities included:
Being available for the workshop between 10:30am and 11:45am on Saturday Nov. 2.
Attend a short workshop orientation in mid-October to go over the workshop program. Orientation date will be decided based on volunteer availability.
If BME students are interested in volunteering as a workshop facilitator for the event or have any questions, please send an email to matthew.hickey@hiphealth.ca to express your interest in volunteering. The Girls & STEAM Symposium is an excellent opportunity to increase awareness of what biomedical engineers do and to give back to our community in a way that uses our skills and knowledge in BME.
Applications for 2019 has ended. Thank you for everyone that came out!